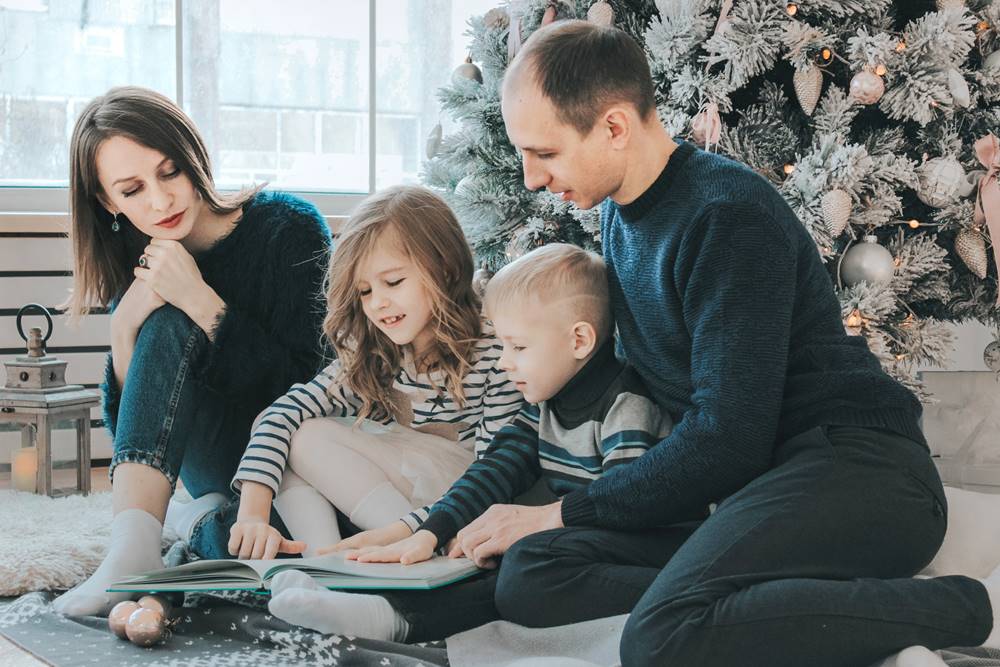 We all love holidays because you can get together with everyone, go on vacation trips, share gifts with your loved ones, forget about everyday activities and work for a while. However, holidays may bring their own challenges and cause extra stress, especially if your family relationships are not ideal. Still, the holiday season is the opportunity for everyone to establish effective communication with their family members. 
We share some useful tips that may help you improve the time spent with family during holidays, avoid negative emotions and make those relationships stronger.
Encourage Your Children and Partner With Praise
Preparing for holidays lasts for days, and you will definitely need some extra help. Don't forget to show your family that you value their help, and that you appreciate the things they are doing, especially if you didn't have to ask them. Give a word of praise if they do a good job and find the patience and give encouragement to help them if their input is not what you expected.
Video Chat With Your Friends and Family Faraway
This is a simple and effective way to spend time with your loved ones who are far away. You will be able to have a little reunion with your family and friends, and the best part is that everyone can participate. You and your children will be able to share the holiday spirit with others, right there on your computer screen.
Make Your Favorite Meal Together
Gather your family to make your grandma's traditional cookie recipe, or try out the new one. Cooking together will get everyone interacting with each other, have fun and create long-lasting memories. This is a much better way to improve communication between you and your loved ones, than just waiting for someone else to prepare the dinner.
Show Your Creativity By Making Holiday Cards
This is an excellent way to share the holiday spirit and get all your family members involved, especially children. Use your imagination, and instead of posing in front of holiday decorations for photo shooting, feel free to get creative. You can even write personal letters to each other, and that is an excellent way to strengthen the emotional relationship between family members. 
Play Board Games
This is an excellent way to relax, and have a conversation with your family members. There is no better way to get closer to each other than enjoying a fun time together. You can share family stories and memories, or talk about daily events while playing one of your favourite games.
Hug Each Other
When speaking about communication, most people focus on verbal conversation, but that is wrong. Hugs are natural antidepressants and offer serenity and balance. Sometimes only one hug can make a huge difference, so don't forget to hug each other! 
Create New Family Rituals
You can create a stronger family unit by creating new family rituals and memories. This is an especially useful tactic for blended families, to increase "like a family" sentiment. This will take the stress out of your holiday and bring you closer to each other.
Conclusion
These are some of the best practices to improve communication within your family during the holidays. In case you still have trouble improving conversation among your loved ones, don't be shy and contact Sydney family counselling From 2 to 3. 
Ginny Lindsay is an experienced therapist who has helped numerous families and young parents improve their communication skills, especially during the holidays. 
She will listen to you carefully and organize a session that will help you understand each other better. No matter if you are a newly married couple, or you have children, her non-judgmental attitude will help you overcome the problems. Together, we will find what works for your family, so you can enjoy time spent together during the holidays.