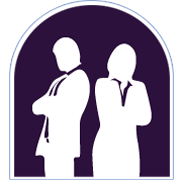 So your baby has been home for a while and the two of you have 'sort of' developed a routine to cope and manage the new dynamic, but you still feel as if you're 'off track'. You may be experiencing one or more of the following:
CLICK ON THE HEADINGS TO LEARN MORE
TAP ON THE HEADINGS TO LEARN MORE

You're worried you are not a good parent
You may never have felt as if you really 'bonded' with your baby at birth. You've been struggling with that and managed to get the child safely into becoming a toddler, yet still the experience of being a parent isn't working for you and you feel guilty, sad and confused. Similarly, you may have a child who is sick, challenged with a disability or exhibits wild behaviour and acts like Dennis The Menace. Maybe your parenting skills worked for a newborn but now you find yourself in foreign – and hostile – territory with your toddler/young child, and suddenly you don't feel that you are a good parent at all. Perhaps your partner parents your toddler differently from the way you do and that is causing friction between you. Whatever the case, you need strategies that help the two of you find agreement as to how you will parent together to survive this stage and allow your relationship to thrive. Let's talk before it breaks.

Your partner is at work and doesn't 'get it'

You feel as if you are doing everything on your own

Coping with lack of sleep and selflessness

Financial pressure

Body and image changes