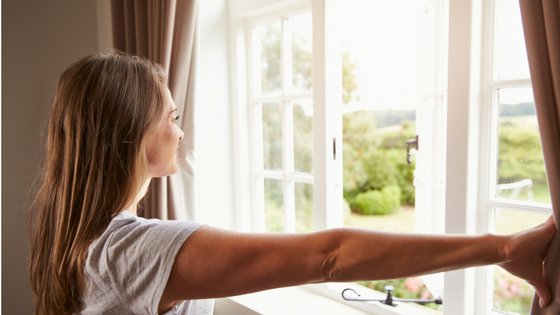 With the longer days, I am enjoying all the light that pours into my office and home right through into the early evening. At this time of year, I find many of the couples I work with in counselling are stressed and serious. It made me think about how we might all benefit from "lightening up" our attitudes and our behaviours. Looking for the humour in situations, being playful, and not taking yourself too seriously can improve your mood, and change your perspective.
Some signs you may need to lighten up include:
You can't remember the last time you laughed

Everything feels like work to you, even your social life

You find it hard to stop worrying about things

You feel like you are always running on adrenalin

You find it hard to switch off and stop thinking
When you start feeling like this most of the time, it can start to negatively impact your confidence, your health and your relationship. There are some practical easy ways to incorporate more lightness into your daily life, without sacrificing those important life tasks that need to be done.
Smile and laugh more. A genuine smile, one that reaches all the way up to your eyes and engages the muscles in your cheeks, releases the feel good chemicals from your brain. Smiling more means that you are likely to get more smiles and positive interactions back from your partner and it just feels good to connect with them in this positive way. Laughter also creates a positive mood effect in your brain whether it's faked or forced laughter. Your toddler laughs on average about 400 times a day, while you as an adult laugh less than 20 times a day on average. How much lighter would you feel if you enjoyed those belly laughs along with your child? Simply incorporating more smiles and laughter into your day can make a huge positive difference to you, your relationship and your family.
Do what lights you up. There are so many things on your to-do-list, but how many of them are things that really light your inner fire and passion? Devoting time to activities that really inspire you and make you feel alive, also bring love and lightness back into your relationship. Whether it's yoga, golf, reading, gardening, art, baking, running, volunteering, or being in nature, engaging in activities that you enjoy makes you a happier and more satisfied person in all other areas of your life.
Be the candle that lighten's another's darkness. Giving hope or support to others is a gift that gives back to you. Acts of kindness, where you give without expectation, not only make you feel good about yourself, they also remind you that you have something valuable to give. Contribution to others is the quickest way to get out of your own head and see a bigger, more positive perspective. Even better, research shows that acts of kindness boost your immune system and make you feel more connected to other people. Whether it's your partner or a stranger, kindness to others has many positive benefits for you and your relationship.
Some of you may find that you need more support to lighten up, and that's when speaking to a professional counsellor and relationship therapist can help. I work with individuals and couples everyday to help them find the lightness and love in their lives and in their relationships again. If that sounds like you, then let's talk before it breaks. Contact me now to book an appointment to reconnect with the lighter, happier you.