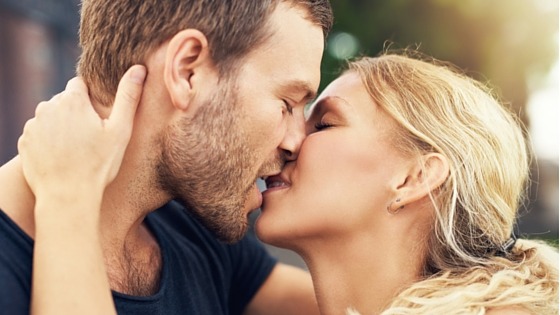 It's summertime and it's hot here in Sydney. Family holidays, lounging on the sand and swimming are some of the more enjoyable aspects of our warmer weather. Summertime can also put the wrong kind of heat into your relationship too – frayed tempers, hectic traffic, problems sleeping because of the high temperatures – none of these support you in spicing up your sex life.
Your physical and sexual intimacy are an important part of your relationship with your partner. Sometimes having a new baby can cause us to feel self-conscious about our changed bodies, and festive season fatigue, can result in us preferring to put up our feet up in front of the television, rather than have a sexy romp with our partner on the kitchen table.
So here are 6 Sexy Ways to Put Some Spice Into Your Relationship This Summer
1. Enlist Your Babysitting Team
Knowing you and your partner have reliable family, friends or professional childcare that you can trust to call upon to get away for couple time alone, means you will be able to relax and enjoy yourselves more when you are out together. It's wonderful to have family time but you also need couple time alone to reignite the fire in your relationship. Having a good support team of babysitters and family means that you need not feel guilty or anxious about leaving your baby at home.
2. Pamper Yourselves
Creating regular sensual rituals for you and your partner will get you both into the mood for sex. Having a bath or shower together, creating a beautiful atmosphere in your bedroom with linen, flowers and candles, or giving each other massages are just some ideas to connect with each other through your senses.
3. Dress to Impress Each Other
Taking care with your appearance and grooming like you did in the early stages of your relationship can make you both feel sexy and attractive. Beautiful underwear or shoes, wearing make-up or blowdrying your hair can all make you feel good within your skin, while a close shave, donning a suit or wearing cologne can make your partner feel like he's getting ready for one of your early dates.
4. Plan Dates.
Take turns in planning romantic dates for each other. Picnics by moonlight, a night out dancing, a candlelit dinner or a drive in the country are all ways to relight the intimacy fire. Putting that special attention and detail into planning something that you know the other person will like, makes them feel appreciated and validated. When we feel emotionally validated we are more likely to be open to sexual intimacy.
5. Have a Dirty Weekend Away. 
An overnight or weekend stay in a hotel with room service and late check-out, gives you the freedom and privacy to let down your hair sexually. A diet of quick, functional, quiet sex is fine, but a weekend away from all your responsibilities allows you to explore the sexual side of your relationship with freedom. You can make as much noise as you like knowing that you don't have to see your neighbours ever again.
6. Try Something New. 
Get curious and try something new sexually. Whether it's a new position, sex toys, new locations for sex, roleplaying or dirty talk, variety is the spice of life! Our biggest sexual organ is our brain, so use it to your best advantage through exploring fantasies and creative ideas.
If you are feeling that emotional issues are affecting the sexual intimacy of your relationship, then there is no need to just put up with this. Working with a professional therapist and relationship counsellor can improve all aspects of your relationship and this will have a positive impact on your sexual intimacy. Let's talk before it breaks! Please contact Ginny on 0412 88 2345 to make an appointment as an individual or as a couple.