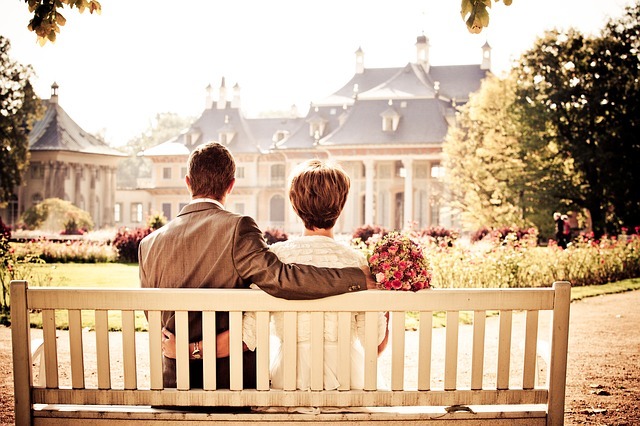 Welcome to the New Year! It's natural to take stock of where we are at, and set goals for the future. This is an important process not just for you as an individual but also for your and your partner.
One of the key factors that predicts relationship success and longevity, is if you and your partner have a shared vision and common goals for the future. Setting goals helps strengthen your relationship because you work together to achieve a common purpose. It also improves your communication and helps you understand each other's deep desires. Common goals can help you stay connected to each other during difficult times, and when you achieve your goals, there is tremendous fulfilment and satisfaction.
Goals may be short-term or long term. Examples of shared goals I have seen couples working on in counselling include: building their dream home, having a child, completing a mountain trek, learning to dance, creating a vegetable garden, moving to the country for a  tree-change, or travelling for a year.
There are a number of steps to take in creating common goals with your partner.
1. Create a list
Individually, write down a list of your goals.Take your time, as this is a special time for you to uncover your deepest desires and what really matters to you as an individual, as a couple, and a family. Write them all down, even if you're not sure if they are achievable. People who write down their goals are much more likely to achieve them and take the necessary action to make them happen.
2. Share
Set aside dedicated time and space to share your goals with each other. This is an opportunity to get to know your partner better, so make it special and at a time when you are free from other distractions. Maybe get a babysitter to make sure you are both fully present and relaxed. Be supportive and encouraging of all ideas. Try not to criticise each other's goals, even if they seem unrealistic.
3. Prioritise
Combine your lists together and organise according to individual, couple and family goals. Set priorities within each of the areas, ensuring that you are both able to support and give necessary attention to each person's respective individual goals as well as your shared goals.

4. Make Your Goals S.M.A.R.T.
Now you have set your priorities, use the SMART goal-setting model to review and refine your goals. Be Specific about what your goals are, write them down to create clarity. Make your goals Measurable, so that you will know when you have achieved them. Are your goals Achievable and Realistic or do they need to be revised? Set Timeframes around when you would like to achieve your goals, this gets you both moving into action. Consider how you will achieve them together, it's not all about achieving the goal, it's about strengthening your bond through the process
5. Review and adapt
Pull out your revised list and check it periodically, making needed changes to your goals. Maybe you need to adjust the timeframe or the goal itself. As you and your partner grow and change, so should your goals. Being flexible is important, there are many different paths to achieve the same outcome. Offer support to each other if you are feeling discouraged about achieving your goals.
6. Celebrate Your Progress
Acknowledge and celebrate as you achieve your goals or make progress towards them. Enjoy the journey along the way, and seeing how your combined efforts are creating your desired change. Don't get so fixated on the finish line, that you forget to smell the roses along the way. Cherish those little moments of victory, like laying the foundation of your home or seeing your vegetables start to push through the soil.
If you and your partner need help to create a shared vision for the future, then I can support you. Sometimes couples can get stuck in setting goals or communicating them to each other. That's when working with a professional couples counsellor can really help. Contact me now to book a session to get you connected again and moving forward together towards a happy and fulfilling future. Let's talk before it breaks.
Related: Relationship Counselling Crows Nest