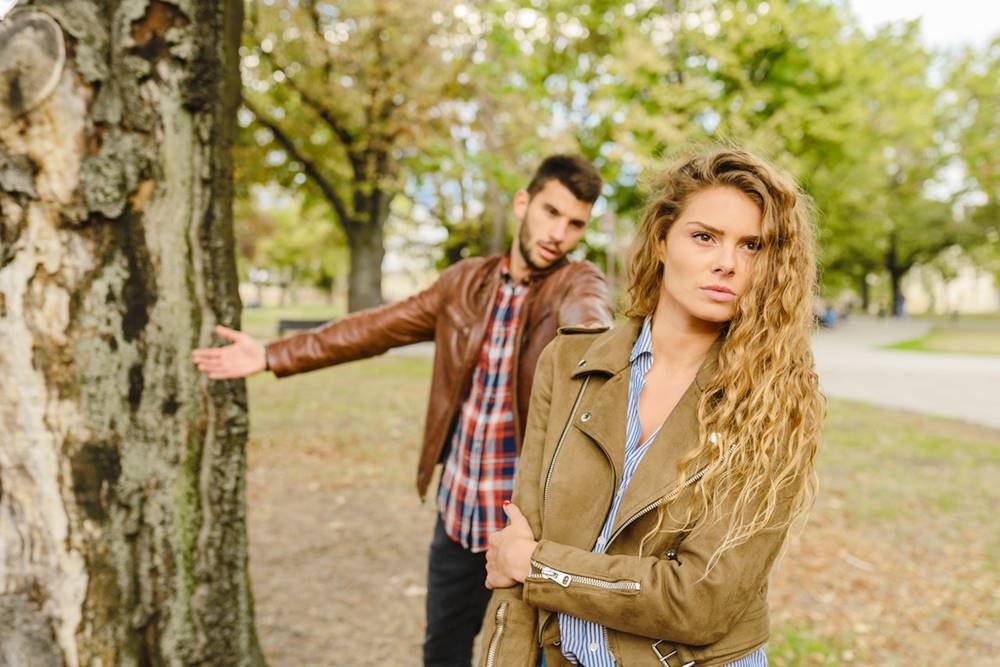 When your partner has an affair, you will probably get overwhelmed by the hate, anger and your mind and emotions will scream at your to never forgive. It is hard to let go of these feelings and to try looking at things from another perspective.
Some statistics prove that "once a cheater, always a cheater" saying, but there might be occasions when this "crime" could be forgiven and when the unfaithful partner deserves a second chance. You probably wonder which circumstances can mitigate the crime of cheating, and you probably think that forgiveness will be a waste of time. 
However, you might be surprised that forgiving someone for cheating can bring more benefit to the faithful person than the one who had an affair. In order to help you decide whether you should forgive or not, we will explain what does forgiveness mean and whether your partner deserves a second chance or not. 
What Does Forgiveness Mean?
Many people think that forgiving someone for cheating means forgetting about infidelity, and that is a mistake. It doesn't include excusing the cheating, or staying in the relationship if you don't want to, it is all about how you feel.
In order to make this happen, a cheating partner has to take full responsibility for his acts and be prepared to ask for forgiveness. It is also very important to address and resolve all the issues that existed in the relationship even before the affair happened, and to do this properly you might need help from a relationship therapist. 
Forgiving is the first step of a long journey and moving on with your life after someone has hurt you. It is a part where you can pass your anger and humiliation to a place of forgiveness and find the courage to trust again. 
How Trying to Forgive Can Help You?
As we mentioned above, if you want to rebuild a relationship you will need to trust each other again, and forgiveness is the first step in that process. This will help you leave the resentment that usually prevents people from being honest behind, and move towards a happier life.
On the other hand, not forgiving is mentally exhausting, and there are better things to think about than thinking about how angry and disappointed you are. Letting go of the resentment will help you feel positive things again. It might be difficult to reach the point where you can stop being overwhelmed by the hate and anger, but with the help of an understanding relationship therapist, you will see that it was worth it. 
Feeling of bitterness affects both your physical and your mental health and forgiveness releases it and improves the quality of your life by increasing self-esteem, decreasing stress, anxiety and hostility. Don't forget that being able to forgive means freedom from feelings that will drag you down. 
When Forgiveness Is Not An Option?
Maybe this is something that happened once before, and you have already forgiven your partner once. He or she assured you that it was a mistake, a moment of weakness and that they have realized what they were risking and that they don't want to lose you. They made promises, you believed them and now you have realized that it was all a lie because they cheated again. 
You are probably asking yourself how many more times will you put yourself through the torture and how many more chances your partner deserves. The answer is none. If you have forgiven them once, and they did it again, it is obvious that there is no reason to stay in that relationship anymore. 
However, there are also situations when the affair lasts for a long time. It seems like it wasn't just a fling but a planned, ongoing betrayal. Your partner has lived two separate lives for a while, and maybe you have known or suspected something but you were hoping it will end soon? 
If you have known about it, you have probably worked through all the raw emotion and decided that your relationship is more important than the affair. If this makes you happy, then this is ok, but most people wouldn't be able to forgive this. 
Do You Still Have Doubts Whether You Should Forgive Your Partner Or Not?
No matter if you have recognized yourself in some of the above-mentioned scenes, or your story is completely different, the question is the same – should you forgive your partner or not?
If this article wasn't enough to help you make the final decision, feel free to contact From 2 to 3, couples counselling Sydney, and our understanding and experienced relationship therapist Ginny Lindsay will help you make the right decision.